This post is also available in:
Deutsch (German)
Espa├▒ol (Spanish)
Iran Sport Tours
Those who are interested in sports may wish to try Iran sports, especially Traditional Sports of Iran. Therefore, Iran Destination, which is a well-known Iran Tour Operator and offers high quality Iran Tour packages, provides Iran visitors with Iran Sport Tours. This category includes Traditional Sports of Iran Tour, Iran Diving and Skiing Tour and Iran Biking Tour. This is one of the most special Iran tours among our Iran tour packages. during these three tours you can visit Zurkhaneh which is the place a traditional heroic sport of Iran is practiced, called Pahlevani and Zurkhaneh Rituals by UNESCO; or you can dive in Persian Gulf, ski or Bike on Damavand Mount. So you can have a great adventure travel during your trip to Iran. Our Iran Travel Agency provides the best Iran travel services during these tours. In case you have some other types of sport tours in mind, you can simply book a tailor made tour, which can be customized as you wish. If you like to try one of the following tours, please fill the recommended booking form and should you have any other questions, feel free to ask our team through contact us section.
Iran Sport Tours
---
Traditional Sports of Iran Tour, 9 nights and 10 days, you will visit Zurkhaneh the home of physical strength and Varzesh-e-Bastani of Iran.
---
---
This post is also available in: Deutsch (German) Español (Spanish) Damavand Tour Duration: 6 nights and 7 days Cities: Tehran, Amol,
---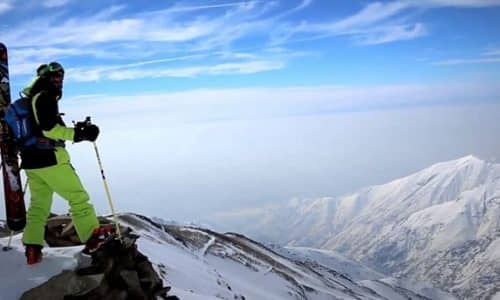 ---
Iran Diving , Skiing Tour, 6 Nights and 7 Days Cities: Tehran, Dizin, Kish, and you will be exited with Skiing tour in Dizin and Diving Tour in Kish Island.
---
---
Iran Biking Tour, 6 nights and 7 days Cities: Tehran, Gamabdar, Lar valley, Deli Chai River, Vararu plain, Western slopes of Mount Damavand,Mount Damavand
---
" The Tour Price Will Be

Negotiable

Based on 

Your Budget "
Hits: 0
This post is also available in:
Deutsch (German)
Espa├▒ol (Spanish)