This post is also available in:
Deutsch (German)
Español (Spanish)
Travel To IRAN with IranDestination | Iran Travel Agency
Iran Destination, The Best Iran Travel Agency
Iran Destination is an Iran Tour operator with 22 years of experience in travel to Iran and it offers the following services to all travel lovers who wish to trip to Iran: Iran visa, bus, railway and air transportation including both domestic flight and international flights, accommodation, incoming and outgoing tours, travel insurance, driver guide, group tour and private tour, professional guides, etc. and you have the opportunity to order whatever other services you like. Our Iran Travel Agency is greatly pleasured to offer Iran travel services with the highest quality and the best price to help you with an unforgettable amazing Iran Travel. Visit Iran with peace of mind by our Persian travel agency.
Our Iran travel agency, which is a well-known popular Iran Tour Operator, provides you with different kinds of all-inclusive Iran tourism packages to travel to Iran and discover its rich history, culture, nature, tradition, visiting Iran historical architecture and Iran deserts, etc. There are also Iran Private tour and Iran group tour among our tours. You can also order whatever you wish to have in your travel to Iran through our customised Tour. Visit all Iran tour packages offered by Iran Destination in Iran Tour. Our Persian travel agency also offers Iran tours based on you suggested price.
Best Iran Tours
---
Duration: 11 Nights and 12 Days
Cities: Tehran, Kashan, Abyaneh, Isfahan, Yazd, Isfahan, Kerman, Mahan, Shahdad, Shiraz
---
---
Duration: 2 Nights and 3 Days
Alam Kuh (Alborz Mountain)
Max altitude: 4851 m
accommodation style: Camp
---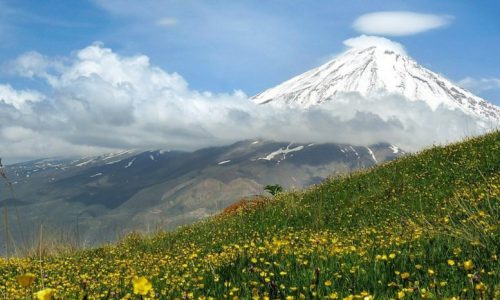 ---
Duration: 5 Nights and 6 Days
Cities: Tehran, Reineh, Damavand
---
---
Duration: 29 Nights and 30 Days
Cities: Tehran, Kashan, Isfahan, Yazd, Mahan, Meymand, Bavanat, Shiraz, Ahwaz , Shushtar , Kermanshah, Hamedand, Uramanat, Takab, Zanjan, Sarein, Ardebil, Tabriz
---
---
Duration: 26 Nights and 27 Days
Cities: Tehran, Qazvin, Zanjan, Sarein, Ardebil, Tabriz, Kermanshah, Hamedan, Dimeh, Shiraz, Yazd, Isfahan, Kashan
---
---
Duration: 14 Nights and 15 Days Cities: Tehran, Kashan, Isfahan, Yazd, Kerman, Shiraz
---
---
Duration: 6 Nights and 7 Days
Cities: Tehran, Masouleh, Rasht, Ramsar, Javaherdeh, Chalous
---
---
Duration: 12 Nights and 13 Days
Cities:Shiraz, Bandar abbas, Qeshm Island, Hengam Island, Kerman, Yazd, Isfahan, Tehran
---
Our Iran Travel agency provides you with Iran Travel Guide by which you can have any information you need about Iran, Iran cities and different famous and interesting sites in each city so as to have an unforgettable Iran travel. Having read this guide you will enjoy the most out of your travel to Iran, with information about Tehran, Shiraz, Isfahan, Yazd, Kerman, Qom, Kashan, Mashhad, Hamedan,  Kish Island, and Kermanshah. Make sure you visit Iran having read all you need to know about Iran. Our Persian travel agency tries its best to provide you with all information you need before trip to Iran.
As Iran is rich in history and hence there are great historical architectural buildings in Iran, You may be interested in staying in one of these historical buildings. So our tour operator in Iran provides you with the best quality historical hotels during your trip to Iran. In case you want to trip to Iran and stay in a traditional hotel or hostels, you can choose a hotel from the historical hotels provided by Iran Destination. Also if you have some other hotels in mind, please feel free to contact us and let us know about your dreams for going to Iran.
Iran Destination, Iran Tour Operator
Our Iran Travel agency is an IATA member (33-2 1259 4) and a pioneered Iran Tour Operator founded in 1999. More than two decades of experience in Iran tourism has helped us provide high quality and cheap services for those who wish to trip to Iran and have an amazing Iran travel. Therefore, our Persian travel agency has been awarded by many tourism and travel brands during these years. In case you want to contact us, have cooperation with us or be part of our Iran Tour and Travel Agency, you can use the following ways:
Email:
 Call no: +98-7132331123
WhatsApp : +989170906511
 Fax:+98-7132303334
This post is also available in:
Deutsch (German)
Español (Spanish)